BENCHMARK HOUSTON BUILDERS
DESIGN BUILD CONSTRUCTION MANAGEMENT
BENCHMARK
HOUSTON BUILDERS
DESIGN BUILD CONSTRUCTION MANAGEMENT
BENCHMARK
HOUSTON BUILDERS
DESIGN BUILD CONSTRUCTION MANAGEMENT
"We assure our customers total value with relation to the cost, timing, and quality of any building project."
We are an experienced team of professionals who provide construction services from project inception to successful move in and start up. Our services include aid in-land searches, facility programming, preliminary budgeting, design and estimating, cost savings analysis, complete construction coordination and ultimately installation.
Check out our LIVE CAM in Waco!

"I've had the honor of working with Benchmark Houston Builders on many successful projects over the years, it is my pleasure to highly recommend them as a great general contractor. The strong personal involvement and commitment of their team to consistently delivers quality projects on time and on budget. Benchmark Houston Builders is a team player, who is committed to meeting their client's needs and objectives."
Andrew J. Kopy
E Studio Architecture
"We have been working exclusively with Benchmark Builders since summer of 2016 and are extremely happy with the partnership. Whether in a dove field, on the golf course, or more importantly on the job site we have enjoyed working with Benchmark Builders for the past 3 years. We look forward to building the Karbach brand alongside Benchmark as our go to builder for years to come."
Bennett Goodman
Karbach Brewing Company Co-Founder

TDIndustries has had Benchmark Houston Builders on their preferred contractors list for well over a decade. They understand one of the most important roles of a general contractor is to provide the best value to their clients while delivering a quality project.
They understand the importance of qualifying their subcontractors and dealing with them in a trustworthy manner.
Benchmark is one of the few contractors that TDIndustries would begin work on a handshake and that is extremely rare in today's construction industry.
Graham Moore – President
TDIndustries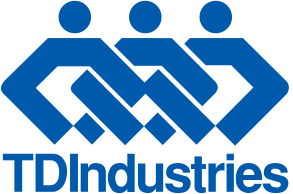 We are the reliable partner to help you complete the work